WELCOME!
6The point is this: the one who sows sparingly will also reap sparingly, and the one who sows bountifully will also reap bountifully. 7Each of you must give as you have made up your mind, not reluctantly or under compulsion, for God loves a cheerful giver. 8And God is able to provide you with every blessing in abundance, so that by always having enough of everything, you may share abundantly in every good work.
(2 Corinthians 9:6-8)
14'But who am I, and what is my people, that we should be able to make this freewill-offering? For all things come from you, and of your own have we given you. 15For we are aliens and transients before you, as were all our ancestors; our days on the earth are like a shadow, and there is no hope. 16O Lord our God, all this abundance that we have provided for building you a house for your holy name comes from your hand and is all your own. 17I know, my God, that you search the heart, and take pleasure in uprightness; in the uprightness of my heart I have freely offered all these things, and now I have seen your people, who are present here, offering freely and joyously to you. 18O Lord, the God of Abraham, Isaac, and Israel, our ancestors, keep for ever such purposes and thoughts in the hearts of your people, and direct their hearts towards you.
(1 Chronicles 29:14-18)
Keeping the Fun in Fundraising!
or
Why I don't Stew over my Stewardship.

It never fails. I'm watching my favorite TV show and as the commercial begins there is suddenly the image of some poor puppy dog looking sad-eyed in a cage, or a pack of elephants roaming the grasses, or a group of polar bears standing on an ice flow, or a collection of starving children in Africa, or a hospital ward full of cancer patients, or a group of volunteers building homes for the poor, or digging wells for water.
As the sad images flicker by, combined with equally sorrowful music, a voice begins to heighten the emotion as he or she explains how much suffering is faced by the poor animals or the sick people and those in poverty. Then suddenly the tone begins to change as it becomes clear that for just a few cents a day, I can help change the situation. Suddenly the music lifts in and the imagery changes. I see puppies going to good homes, elephants and polar bears frolicking in joy, children receiving nutrition, patients smiling in comfort, and families rejoicing in the new homes. And all of this can happen, for just a few cents a day.
There are approximately 1.5 million registered non-profit organizations in the United States as of 2016, each of them vying for public attention, each of them bombarding us with images of desperate need and the promise that for just a few cents a day, or a "one-time" generous donation, we can fix the problem and alleviate suffering.
With so many charitable options, we might ask, why should I give to the church when I can just as easily give to these other organizations and feel good about it? Why should my stewardship be focused on the church?
It is a good question.
To answer, let me tell you why I live out my stewardship with a primary focus on giving to Robeson Lutheran Church.
First and foremost, I believe in the mission of Robeson Lutheran Church and the ministry we are doing here together. At Robeson, you and I are teaching people about the most important thing in this life (indeed, the most important thing in all existence) the love of God through Jesus Christ. Nothing else that we could ever do in our lives would ever be as significant or as important as sharing God's love with another.
Second, I trust the leaders of Robeson in their handling of the resources that we are given. Time and time again I have seen a deep thoughtfulness and great care displayed from those who keep oversight of our financial resources here at Robeson. Along with that, and unlike some non-profit organizations, we provide full financial transparency in our reports so that everyone and anyone can see for themselves where the money really goes.
Third, and most important of all, I get to see first-hand how lives are changed and saved by what we do in this place.
To that end, I could speak about people gaining deeper insights into their relationship with God through the many Bible Studies and an excellent Sunday School classes we have, or I could speak of the many children in our community whose first learning about God came from our Preschool program or our Vacation Bible School.
I could speak about the comfort received by those who have been bereaved, the joy expressed by those who have begun a new life together in marriage, and the many family celebrations around the newly baptized and the first communed.
I would share with you the lives changed in our own local community through our joyful noise offerings, through our support of the local food banks, and our offering of community events. I would speak of the hundreds of thousands of lives saved around the world in our giving towards Lutheran World Relief and Lutheran Disaster Response, the communities in the third world who are spared the pain of Malaria and Aids, who have access to education, clean water, and medical care thanks to our giving to the ELCA.
You see, the truth is, the Church is like an octopus, but rather than eight arms, it has millions. When you give to the church, your gift gets divided up into all sorts of areas. A sizeable portion goes to keep the ministry of the local church going, and this is why we have been able to do God's work in this community for almost 250 years. The rest goes out into the world through our mission district, synod, and church-wide units, not to mention our connection to the Lutheran World Federation and the World Council of Churches. In this way, your local church is one of the greatest charities in the world because it supports the work of millions of charitable programs and initiatives.

But I digress, and so to bring it closer to home, to a more personal level, I would tell you about a woman in our community who, at her wits end, took a risk (having been previously hurt in her experience of the church) and met with me for pastoral counseling, and who later wrote in her thank-you note, "I wish I had met you sooner, but better late than never! You have changed my mind about the Church."
I would tell you about the family who is once again able to safely use their driveway in order to go to work, or the couple whose stress dissipated when they received a loving gift from one of our special offerings.
I would speak of the awe I felt in the presence of a man boldly facing his impending death with words of faith on his lips, and the strength of a woman who offered comfort to those dealing with cancer even as she herself fought against it.
I could make mention of the many youth whose lives were changed in their experience of the National Youth Gathering, and how they ACTUALLY REQUESTED SUNDAY SCHOOL CLASSES OVER THE SUMMER because they wanted to continue their fellowship and learn more about God.
Or I would tell you of a young woman who specifically changed her work schedule in order to be part of our Sunday worship, or the older gentleman who faithfully volunteers for his senior living center.
All of these people, all of these stories; they are part of the ministry; the life and faith that we share together here at Robeson. For all of these reason and many more, I can think of nowhere else where I would rather offer my time, my talents, and especially my treasure, than towards the ministry we do together at Robeson Lutheran Church.
Your brother in Christ,
Pastor Michael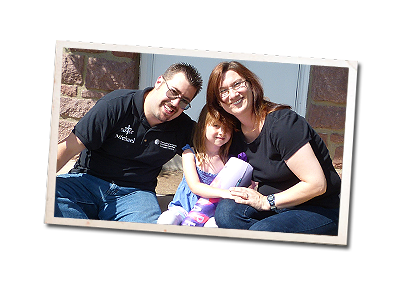 If you are a member of Robeson Lutheran Church and wish to use egiving, please click below:
If you wish to support Robeson Lutheran Church by making a ONE-TIME donation click below:
Check us out on Facebook: Robeson Lutheran Church & Preschool
Check out our preschool website at http://www.robesonlutheranpreschool.org
Pastor
Rev. Michael Ware
Sunday Service:
9 a.m. every Sunday; Communion on the first and second Sundays at both services and all festival Sundays.
The October Newsletter may be downloaded here.
Pre-school Application Forms
Registration forms can be picked up at the preschool office or if you would like them mailed, please call the preschool at 610-856-7613.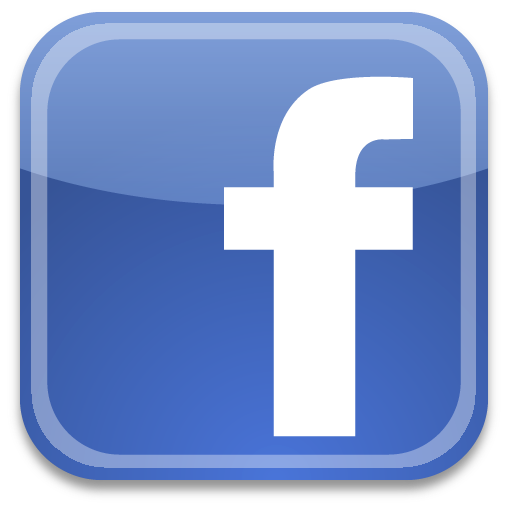 Contact I Directions © 2016 Robeson Evangelical Lutheran Church I info@christianrderr.com