WELCOME!
10Now there was a disciple in Damascus named Ananias. The Lord said to him in a vision, 'Ananias.' He answered, 'Here I am, Lord.' 11The Lord said to him, 'Get up and go to the street called Straight, and at the house of Judas look for a man of Tarsus named Saul. At this moment he is praying, 12and he has seen in a vision a man named Ananias come in and lay his hands on him so that he might regain his sight.' 13But Ananias answered, 'Lord, I have heard from many about this man, how much evil he has done to your saints in Jerusalem; 14and here he has authority from the chief priests to bind all who invoke your name.' 15But the Lord said to him, 'Go, for he is an instrument whom I have chosen to bring my name before Gentiles and kings and before the people of Israel; 16I myself will show him how much he must suffer for the sake of my name.'17So Ananias went and entered the house. He laid his hands on Saul and said, 'Brother Saul, the Lord Jesus, who appeared to you on your way here, has sent me so that you may regain your sight and be filled with the Holy Spirit.' 18And immediately something like scales fell from his eyes, and his sight was restored. Then he got up and was baptized, 19and after taking some food, he regained his strength.
(Acts 9:10-19)
Discerning Queer Christianity - Part 2
Or
Shedding the Scales of Hatred from the Eyes of the Blind
Before he ultimately became one of the most famous apostles of the faith, the man Saul of Tarsus was a terror to the early Christian community. Saul was known to be present at the Martyrdom of Stephen; standing as witness and approving of his fellow Israelites' behavior as they brutally stoned Stephen to death. After that, Saul would go on to lead a campaign of persecution against the early church; hunting down and imprisoning men and women of the faith.
Knowing all this, it is perhaps no wonder that the disciple Ananias is quite taken aback as God appears to him in a vision and calls upon him to go to Saul and lay hands on him to heal him. "Lord, this man is out to destroy people like me, and you wish for me to seek him out!?!"
Even so, Ananias does as he is asked and in that very meeting, as Ananias lays his hands upon Saul, and as the scales of blindness fall from his eyes Saul goes forth to be baptized and begins a whole new life as a follower of Christ.
I am often thoughtful about this story when it comes to the process of conversion for Saul. That is to say, in reading the story, it appears to be a fairly quick event; a couple of paragraphs and Saul goes from killing Christians to becoming one. Yet surely this is an oversimplification of a much longer process.
I mean, just imagine how difficult it must have been in those early moments for Saul as suddenly everything that he thought he knew and understood about himself: his happy childhood in Jerusalem growing up under the tutelage of the Rabbi Gamaliel, all his years of training as a Pharisee, his love for his people and his loyalty to his Judaic faith, and especially his zealousness for doing God's will; a zealousness which led him to chastise his Jewish kin when they were in error, and to openly persecute this new sect known as Christians; all of that was now suddenly challenged following Jesus appearance to him in a blinding vision.
Perhaps it's no wonder that Saul didn't eat or drink for three days following this supernatural event. He needed time to think and reflect and pray; to consider what it might mean for him to change his views and amend his thinking about this strange people known as Christians. And certainly it must have occurred to him that he would be risking his relationship with his friends and family if he were suddenly to change his stance and attitude towards these Christian folks, going from being an antagonist to an ally. I believe that for Saul, and of course for Ananias, this whole experience must have been very overwhelming indeed.
I also believe there are some connections here from this biblical story to the modern story of those of us today who are faced with the challenges and opportunities of relationship with the LGBTQ+ community.
After all, you and I, we live in a society that has only recently (perhaps the last decade or so) begun to open its arms (and laws) to embrace the LGBTQ+ community with equal rights and support.
We also come out of a Christian Church that has been tragically slow, not only in its willingness to examine the biblical witness in a scholarly way, but also in its openness to communicate what most modern biblical scholars know to be the case regarding the actual lack of connection between the content of the biblical witness and our modern understanding of Homosexuality.
To that end, it is no wonder that many Christians are out there still behaving like Saul of Tarsus; persecuting and fighting against the LGBTQ+ community, all the while convinced that they are in line with God's will, and, in their very zealousness, causing havoc amongst families and friends and spreading a misinformed and hateful narrative among the larger community.
Then we have our LQGBTQ+ brothers and sisters and friends, who like Ananias, worry about facing such persecution by those around them; who are sometimes left to wonder if they will be rejected by family or friends if they "come out" to them or talk openly about their lives and feelings.
Yet where I find some hope is in the biblical story and in the modern reality that when Saul and Ananias meet, there is always the hope for change. That is to say, sometimes we must come face to face with those whom we may misunderstand or disagree with, in order to finally find that common ground from where mutual respect and love can grow. It can truly be a life changing experience when we meet the other and realize that they are not so different from ourselves.
People of the LGBTQ+ community, they are our sons and daughters and children, they are our family and friends and co-workers, they are members of our church, and they are a people likewise created in the image of God.
It is my hope that, as the opportunities present themselves to you here at Robeson this fall (and into the winter and spring months), you will be open to listen, to share, and to participate in the various studies and conversations that will be happening as we seek to discern the opportunity to become a RIC (Reconciled In Christ) congregation.
Your brother in Christ,
Pastor Michael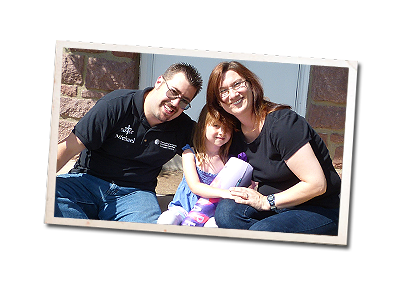 If you are a member of Robeson Lutheran Church and wish to use egiving, please click below:
If you wish to support Robeson Lutheran Church by making a ONE-TIME donation click below:
Check us out on Facebook: Robeson Lutheran Church & Preschool
Check out our preschool website at http://www.robesonlutheranpreschool.org
Pastor
Rev. Michael Ware

Sunday Service:
7:45 & 10:15 a.m. every Sunday. Communion on the first and second Sundays at both services and all festival Sundays.
The September Newsletter may be downloaded here.
Pre-school Application Forms
Registration forms can be picked up at the preschool office or if you would like them mailed, please call the preschool at 610-856-7613.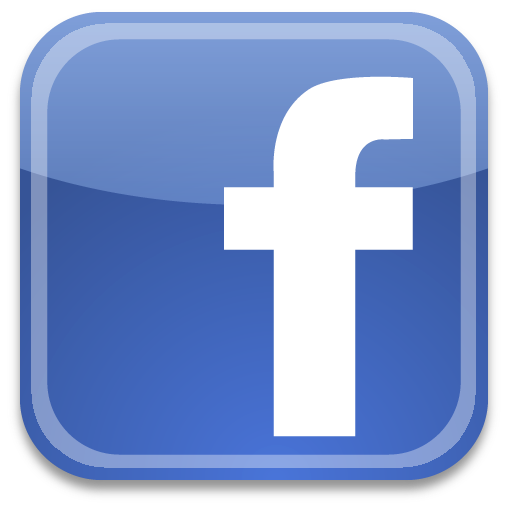 Contact I Directions © 2016 Robeson Evangelical Lutheran Church I info@christianrderr.com