WELCOME!
1Beloved, do not believe every spirit, but test the spirits to see whether they are from God; for many false prophets have gone out into the world. (1 John 4:1)
7To each is given the manifestation of the Spirit for the common good.8To one is given through the Spirit the utterance of wisdom, and to another the utterance of knowledge according to the same Spirit, 9to another faith by the same Spirit, to another gifts of healing by the one Spirit, 10to another the working of miracles, to another prophecy, to another the discernment of spirits, to another various kinds of tongues, to another the interpretation of tongues. 11All these are activated by one and the same Spirit, who allots to each one individually just as the Spirit chooses. (1 Corinthians 12:7-11)
Discerning Queer Christianity - Part 1
Or
How I died to Fundamentalism and was made alive in Christ
On Pentecost Sunday, as part of the sermon, I made an announcement to the congregation that the Church Council, Staff, and I were entering into a discernment process in regards to the possibility of Robeson becoming a Reconciling in Christ (RIC) Congregation (i.e. a congregation that fully and publicly welcomes in and accepts people from the LGBTQ+ (Lesbian, Gay, Bisexual, Transgender, Queer, etc...) community
Naturally, the congregation of Robeson will have the most important role in this process, and so we will be looking to offer educational opportunities to the membership of Robeson and seeking their input in this process of discernment.
With that in mind, I thought it prudent to offer you some insight into why I feel this is an important process for us to enter into as a congregation, and why it is my hope that we would ultimately decide together to become a RIC congregation here at Robeson.
So let me take you on a little jaunt through my own personal history. I was born in 1975 and thus my early childhood was lived out in the 1980's. As many of you know I was raised in the church, St. Mark's Lutheran to be exact, in York, Pa. Though I was raised in a Lutheran church, I nevertheless developed as a Fundamentalist (someone who reads the Bible extremely literally) and to that end I learned early on to "love the sinner, but hate the sin!"
However, if I am really honest, it was hard at times to love the sinner and hate the sin. In fact, more often than not, I hated BOTH the sinner and the sin. And thanks to the church, my school, my family, and the news media of the day, I quickly learned to turn my "Christian" hatred towards a group of people that were said to be ruining our "Godly society" with their immoral lifestyle; the Homosexuals.
Indeed, in the 80's it was self-understood that Homosexuals were a danger to American society; what with their vulgar parades and public displays of affection and, even more so, with the onset of the AIDS epidemic with which society and certain religious denominations now had a field day to turn Homosexuality into a scapegoat for the deadly illness.
Growing up in the midst of all this, you can be sure that my attitude towards the LGBT community of the 1990's was not a positive one. In fact, I found great delight in reading over the Bible passages often used (even to this day) to reject homosexuality and zealously defending my position against the few heretics and apostates who dared to challenge my perspective. (Reflecting on all this is not pleasant for me, but it is cathartic.)
To sum it all up for you, at that time in my life (early to late teens), I might have easily become one of those pseudo-Christians who go to a LGBT funeral and hold up a "God Hates Fags" sign; however, that was not to be.
To this day I recognize that it could only have been the Holy Spirit working in my heart that ultimately pushed me to reflect on the person I had become and to realize that something was truly amiss in my life. Yeah, I called myself a Christian, but there was little in my life or hateful attitude towards others that was Christ-like.
Truthfully, there is much to be said about the change in heart that I experienced, but in keeping it short, in the course of a decade (1993-2003), I underwent a significant personal, spiritual, and theological transformation in which I realized that so much of what I had thought and believed and understood in regards to the Christian faith was in fact contrary to the scriptures, contrary to the faith, and most certainly contrary to the life and example of Jesus Christ.
And to be clear, much of this learning took place as I moved away from my fundamentalistic tendency of using the Bible as a tool to suit my own personal views and agenda, and instead began to study the Bible as GOD'S LIVING WORD; a collection of inspired writings, each with their own historical context, original language, and variety of literary style and perspective. (In fact it would be fair to say that I study the Bible as God's Word much more seriously now than I ever did when I was a fundamentalist.)
To that end, the man I am today, and the Pastor that God's people and the Holy Spirt have called me to be is one who recognizes that the LGBTQ+ community are indeed God's people too, and that their sexual orientation is not sinful but merely another facet of God's wondrous variety of creation! And for this reason, I firmly believe in my heart of hearts that God loves them just as they are and for whom they are.
Of course, I recognize that, for me, this process of theological and spiritual change took a decade, and unfortunately here at Robeson it is not reasonable to make our LGBTQ+ brothers and sisters wait that long for us to publicly reveal our intentions towards them. (I.e. Will we allow a gay couple to be married at Robeson? Will we support and affirm our LGBTQ members and their families and friends? Will we be a "Light on the Hill" for ALL people, or only for some people?)
I know this all a lot to take in, and I suppose I don't blame you if you stopped reading back in the beginning when you saw the word Queer. Nevertheless, it is my hope that perhaps this brief insight into my own faith story or some aspects of this article might cause you to desire further conversation.
Coming in September – Part 2.
Your brother in Christ,
Pastor Michael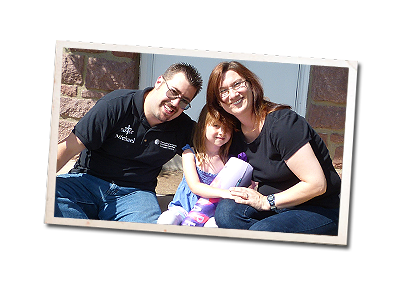 If you are a member of Robeson Lutheran Church and wish to use egiving, please click below:
If you wish to support Robeson Lutheran Church by making a ONE-TIME donation click below:
Check us out on Facebook: Robeson Lutheran Church & Preschool
Check out our preschool website at http://www.robesonlutheranpreschool.org
Pastor
Rev. Michael Ware

Sunday Service:
7:45 & 10:15 a.m. every Sunday. Communion on the first and second Sundays at both services and all festival Sundays.

Summer Schedule: One service at 9:00 a.m. (begins the Sunday after Memorial Day through Labor Day weekend)
The Summer Newsletter may be downloaded here.
Pre-school Application Forms
Registration forms can be picked up at the preschool office or if you would like them mailed, please call the preschool at 610-856-7613.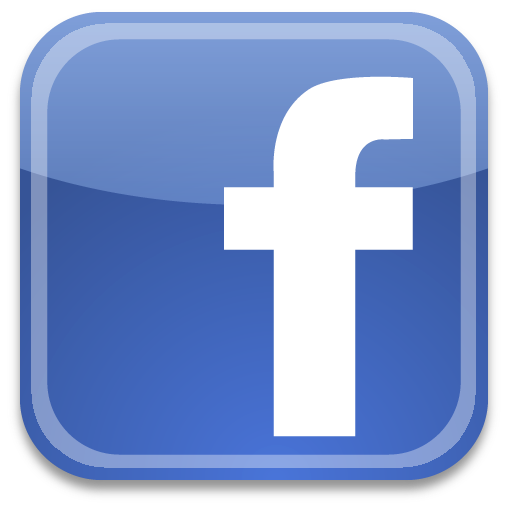 Contact I Directions © 2016 Robeson Evangelical Lutheran Church I info@christianrderr.com